It Was Better Than Cats
Friends,
It has been an absolute pleasure to serve SVP for the last 3 years.
As I wrap up my last week as the Executive Director of SVP, I am incredibly proud of the work we have done together. From our groundbreaking Shared Services initiative to our highly popular Dialogue Series, the official launch of our Alumni Program, or the sheer growth in our Partnership (households have grown by 73% over 3 years), SVPs momentum is truly exciting!
It has been a privilege to watch the innovation and growth catalyzed by our growing Partnership, alongside two very generous gifts (#ifIhadamilliondollars). This has enabled us to invest more money to more Investee organizations working to help more children and youth reach their full potential. It's a powerful model.
And, while I love our unique venture philanthropy approach, it is 100% the people who make SVP magic.
SVP Vancouver is founded in relationships. It's about working cross-sector to learn from each other with humility and openness, to bring our unique strengths to the table, to collectively ensure that every child and youth can reach their full potential. It is driven by a vision of a better world.
Thank you for your deep commitment to this work – it has been my privilege to serve SVP and I will miss all of your magic.
Of course, I can't leave without taking the opportunity to make one more ask on my way out… for those who weren't able to join my goodbye party last week, you missed my long (and hilarious) request to help SVP raise a total of $50,000 to support our IT Shared Services grants. It was full of important details about how incredible our IT Community of Practice Partners are, the impact of our matching micro-grants, and how you can support this work. You probably would have made a donation.
TLDR: we have $21,000 committed to IT Shared Services and need $29,000 to reach our goal.
I would be ever so chuffed if we were able to secure that money for SVP this week… consider it a 'goodbye Dara' gift? Please let Gina or myself know if you would like to make a contribution.
And with that, to sum up my time at SVP… I laughed! I cried! It was better than Cats!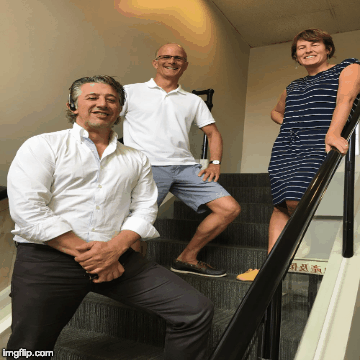 Warmly,
Dara