Philanthropy Learn & Connect – Run to the Fire
April 1 @ 11:00 am - 12:00 pm
Event Navigation
What is philanthropy, and why is it important? How do we transform philanthropic philosophy to meet the current environment – pandemic and racial reckoning? How can philanthropists respond to the moment we are living in and leverage their wealth, power and capacity in real time? Join the Microsoft Alumni Network for our Philanthropy Learn & Connect webinar "Run to the Fire" at 11 a.m. (PST) Thursday, April 1.
In this session, Emiko Atherton, SVP executive director, Jon Kauffman, Microsoft alum and SVP board member, and Dawn Trudeau, Microsoft Alumni Network board chair and SVP Partner will:
•    Challenge traditional and historic norms of philanthropy
•    Address how philanthropy can and should change considering the triple pandemic of COVID-19, racial injustice and economic instability
•    Explore new philanthropy models and ways of giving
This is the first webinar in the 2021 Philanthropy Learn & Connect series presented by Social Venture Partners Seattle and the Microsoft Alumni Network.
More about the speakers:
Emiko Atherton, Executive Director, SVP Seattle
Emiko joined SVP Seattle as the executive director in the fall of 2020. Emiko comes to SVP Seattle after serving 5 years as the vice president for Thriving Communities and director of the National Complete Streets Coalition, a program of Smart Growth America. She has used her expertise in transportation policy, public health, land use, economic development and legislation to consult with communities across the United States on how to create better transportation networks. Before joining the Coalition, Emiko served as the chief of staff for a King County councilmember in Washington state. In that role, she worked closely with local and state governments, federal agencies, Congress and metropolitan planning organizations on policy development and implementation, coalition building and transportation planning.
Jon Kauffman, Board Member & Partner, SVP Seattle
Jon has been an SVP Seattle partner since 2005. During his time at SVP Seattle, Jon has served on its kindergarten readiness grantmaking, finance community of practice, diversity, cultural competency and equity, and portfolio stewardship (PGC) committees. As part of his broader social impact work, Jon is involved in impact investing, political organizing and capacity development for POC-led community-based non-profits. From 2015-2018, he served as a volunteer staff member and advisor for RVC (previously Rainier Valley Corps), a Seattle-based POC-led capacity development organization. Jon was a software engineer at Microsoft for more than twenty years, where he helped develop parts of its Exchange, SharePoint and Office products. In 2012, Jon served as corporate vice president, director of program management for Office communications until his retirement in 2014.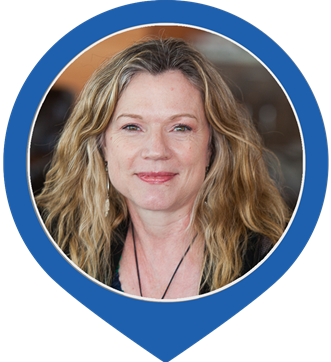 Dawn Trudeau – Partner & Former Board member and Co-Chair, SVP Seattle – Dawn spent over 20 years in the software industry in general management, product development, marketing and business systems capacities. As a former Microsoft Corporation executive, she held a variety of leadership positions in her 14-year tenure, heading up divisions in database and development tools and consumer products. For the past 18 years she has helped emerging nonprofits develop their capacity to deliver their programs with maximum effectiveness. Dawn is past-president of the board of the Economic Opportunity Institute and a member of the University of Washington Women's Center advisory board. She also serves as the board chair for both the Microsoft Alumni Network and the Seattle Storm Foundation.