Impact Investing 101: What's In It For Me?
September 25, 2017 @ 11:45 am - 1:00 pm
$10.00
Event Navigation
Impact Investing is having a moment. Earlier this year the Heart & Stroke Foundation of Canada launched a social impact bond to prevent hypertension, and increasingly we are hearing about Community Foundations across the country investing their community funding with a focus on social and financial return. While this all sounds good – what does it actually mean? How does Impact Investing work?
Social Venture Partners Waterloo Region, in partnership with BDO Canada, is pleased to offer a noonhour lunch and learn to find out! Facilitated by Tim Jackson, former Lead Executive of MaRS Centre for Impact Investing, this workshop will provide you with a foundational understanding of impact investing and resources for further engagement.
Whether you work with a nonprofit, a funder, or are an investor yourself, you'll have the opportunity to hear about what's happening in our Region, and connect with others who are interested in this growing movement!
Monday, September 25th
11:45 am – 1:00 pm
Accelerator Centre – 295 Hagey Blvd, Waterloo
About Tim Jackson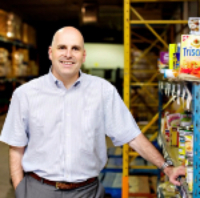 Tim Jackson is a co-founder of Social Venture Partners Waterloo Region and is an award-winning entrepreneur and business leader in Waterloo Region and beyond.
He has held leadership positions at Pixstream, Accelerator Centre, University of Waterloo, and MaRS Centre for Impact Investing, currently serving as CEO and President at SHAD, a national charity empowering youth.
Tim serves on several nonprofit boards and chairs the Ontario Trillium Foundation.
Cost is $10.00 for the general public. SVP Partners and BDO Staff are complimentary.
Lunch will be provided; please let us know of any dietary restrictions.