SVP Global Summit 2018
Event Navigation
Social Venture Partners enters its 21st year of engaged philanthropy in 2018, marking two decades of cultivating effective philanthropists, funding and strengthening nonprofits, and investing in collaborative solutions to our world's most pressing social and environmental challenges. Together, our Affiliate communities have built a thousands-strong network of Partners worldwide, investing in hundreds of life-altering nonprofits across the globe.
But in a rapidly-changing world, our communities' greatest obstacles are evolving — and SVP is evolving to meet them. From Mumbai to Minneapolis, Beijing to Boston, we're examining our model more closely than ever, asking the tough, necessary questions about our role in creating lasting transformation:
What is the potential for engaged philanthropy to achieve lasting community impact?
Who isn't at our decision-making table, and why?
How will we lead in the next 20 years?
Are we willing to include more voices and take direction from impacted communities?
How can our collective power take us even further?
Join us in April for our movement's most powerful global event, where we will gather to share emerging best practices, examine smarter approaches, and connect around SVP's next, collective great step. No other event in 2018 will offer you a better chance to expand your knowledge, contribute your expertise, connect with — and grow — the world's largest engaged philanthropic network. Whether you've never been to an SVP global gathering, or have witnessed the power of every one, you are welcome here!
Learn more and sign up here.
---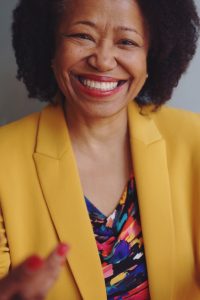 KEYNOTE | Dr. Gail C. Christopher
Dr. Christopher is an award-winning social change agent and former Senior Advisor and Vice President of the W. K. Kellogg Foundation (WKKF), one of the world's largest philanthropies, as well as the visionary architect of the WKKF-led Truth Racial Healing and Transformation (TRHT) effort for America.
"I am honored to accept the invitation to keynote this conference and am eager to share lessons learned about the power of the philanthropic sector to help heal our expanding societal divides. I have learned that the sector can play a vital, healing role during these times of accelerating polarization."
"We're thrilled to announce that Dr. Gail Christopher will be keynoting the SVP Global Summit this year. I had the opportunity to speak with her for the first time this fall and was immediately struck by her deep knowledge of the opportunities and challenges facing the philanthropic sector today. She brings a clear-eyed understanding of systems of power and oppression, and a robust analysis of how SVP can move toward more equitable and just outcomes in our work. Yet it is her warmth, welcoming nature, and focus on healing and love that I find so critical for our Global Summit conversations. I can't wait to meet her in person, and encourage you take this opportunity to do so as well! You will be so glad you did."
— Cathy Lehman, SVPI Director of Programs & Operations
---
BREAKOUT SESSIONS on the following tracks: Community Impact | Equity & Social Justice | Capacity Building | Impact Investing
More information on sessions here!

---
SCHEDULE & TICKETS
Pre-Summit Leadership Session for SVP Staff, Board and Lead Partners
Thursday April 26 | 8:30am-5pm – $95
2018 Global Summit
Thursday, April 26-Saturday April 28 | Thurs 5pm – Sat 2pm
SVP Partners – $545
General Admission – $595

Register here
---
ACCOMMODATIONS
SVP International has reserved a block of rooms at The Whitehall Hotel for $119/night, 2 blocks from Loyola University and the world famous Magnificent Mile. There are numerous hotels of varying prices and amenities in a 3-4 block radius.
Group Link: SVPI Global Summit at The Whitehall Hotel
Group Code: 7125511
"Go Airport Express" stops at The Whitehall Hotel and many others hotels in the area. It is approximately $30 for a ride from O'Hare or Midway; two or more people travelling together might be better off taking a taxi or Uber/Lyft.
---